I Licked a Glacier and I Liked It - El Calafate
El Calafate, Argentina Day 8,9,10
Day 8: We arrived in el calafate mid afternoon to an absolutely beautiful hostel with giant windows overlooking el calafate's lake and mountain tops. After so much go go go we definitely needed a down day. So we talked about options for the following days but definitely did not rush off to anything. Marylou read while I sat and drew just enjoying the vibe and view. The wind outside was outrageous! When one small window above us opened it blew anything that wasn't held down clear off the table. That night there was a nice Padilla (Argentine BBQ) and wine with live music and all together it was a chill relaxing day.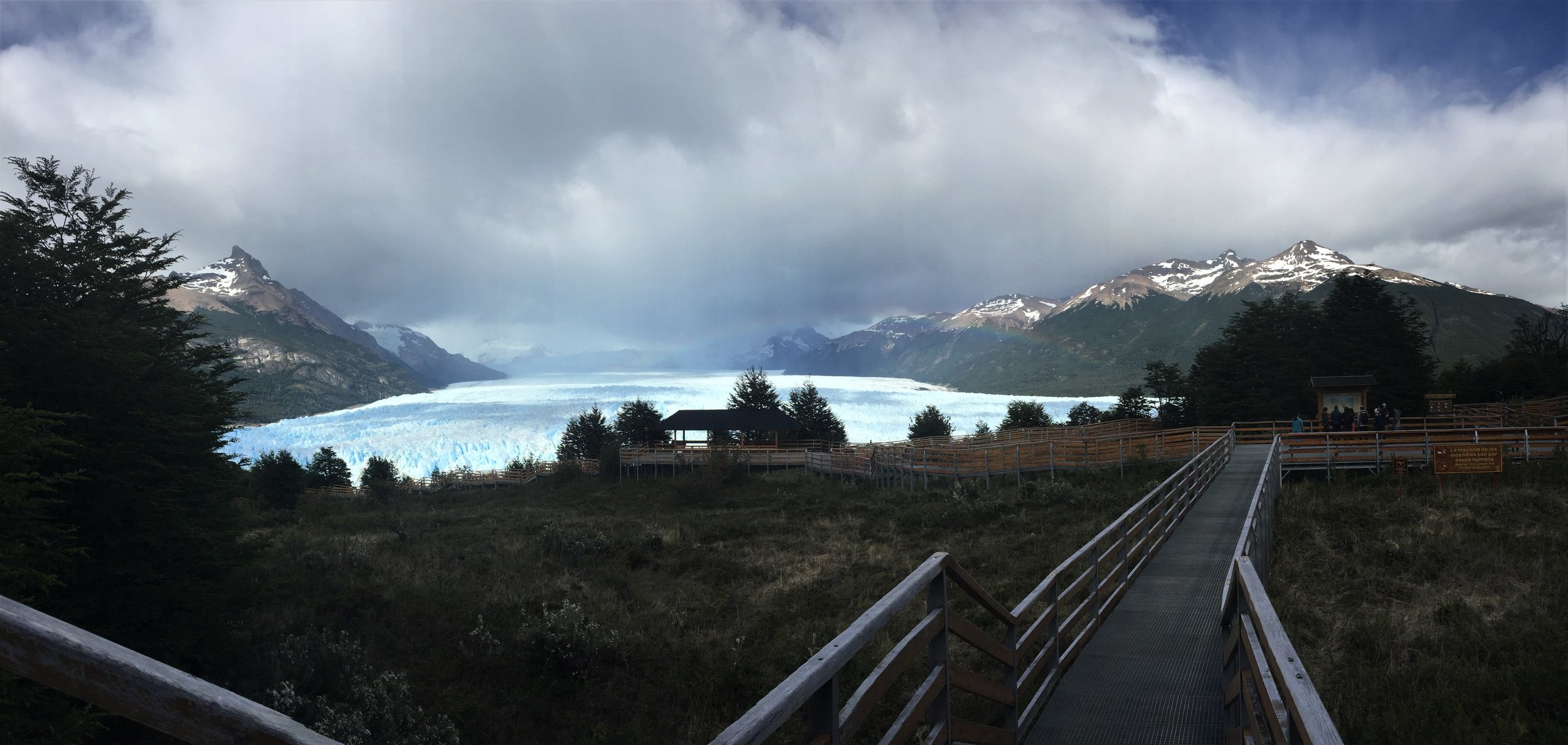 Day 9: Next day up we headed off to go canoe by the Perito Moreno Glacier, but winds still being super strong our odd did not look good to get out on the water. Well, without capsizing that is. So during the morning while we waited to see if the winds would desist we were able to go explore the look out spots up above. There were many trails to cover to see all different vantage points of the glacier. We planned that if the winds did not desist, we would cover each trail by the end of the day. We started with the one that go closest to the Glacier first. The Glacier was absolutely breathtaking. Words and pictures do not even begin to accurately describe it. Perito Moreno is one to put on your list for a once in a life time experience and sight.
By the afternoon the winds had not slowed down yet, but we had one more chance later, so we were able to hike and explore up on the view points longer. With luck though the afternoon is the best time to hike around and be able to view the glacier 'rupture', where the sun warms up enough of the ice to cause large pieces to break off. The sound is in credible like huge bolts of lightning breaking gigantic trees and throwing them into the water. It was amazing. We were like little kids waiting for the next and anytime we heard small cracks we were get so excited and look everywhere for where the next one would be hoping to see it. I happened to be filming and caught one on film!
One of the coolest ruptures that would be amazing to see would be when the tunnel collapses. The glacier will grown wide enough to touch the other side of the lake creating a dam splitting the lake. The water eventually hits it enough to carve out a tunnel and creating an ice bridge between the two lakes. Eventually the tunnel can not hold and the whole thing will come crashing down! We only got to see video, but it looks spectacular. (youtube link)
Fun Facts: Located in Los Glaciers National Park, Perito Moreno Glacier is one of the few glaciers that is growing and moving instead of retreating. Meaning the glacier keeps growing from the very back and moving forward each and every day staying about at the same point everyday vs slowly retreating toward the back every year. It is known of its active behavior and can move up to 2 meters (6.6 feet) a day! While the mass of ice retracts at about the same rate it creates massive ice falls or ruptures. The glaciers is 250 square kilometers (96.5 sq. miles) of ice formation towering 74 meters (242.8 feet) in height. About the height of a 25-story building! It is absolutely gigantic and absolutely stunning.
Perito Moreno is also the world's third largest reserve of fresh water. You can literally drink out of the lake and we did! The water is delicious, I do not know how I can go back to regular water after this. No joke. So pure, cold and delicious. Drinking glacier water wasn't on my bucket list but it should have been and I've put it on as "drink glacier water again" now. It was that incredible.
We did not get to go out on the water but we were not upset as this meant we got to hit every trail and view point and see the glacier in all its glory from many different perspectives. We also were offered to come back the next day for free and Kayak with the group tomorrow if the weather allows. We happily agreed as we were in such awe of the Glacier we were happy to hike the trails again the next day if weather didn't allow us out. It is that incredible. Writing about it now makes me want to book a trip back right now.
We got back early and had a plan B if this happened and that was horseback riding! Which obviously I was more than happy to do as I miss riding so so much. So we headed on over and were joined by another hostel friend along the way. We got to ride with some local and true El Calafate Gauchos which wore attire just a little different than gauchos up north a bit more. They wore hats almost like baries and very big pants that reminded me of over grown English riding pants. The wind was still absolutely crazy, but the view was gorgeous.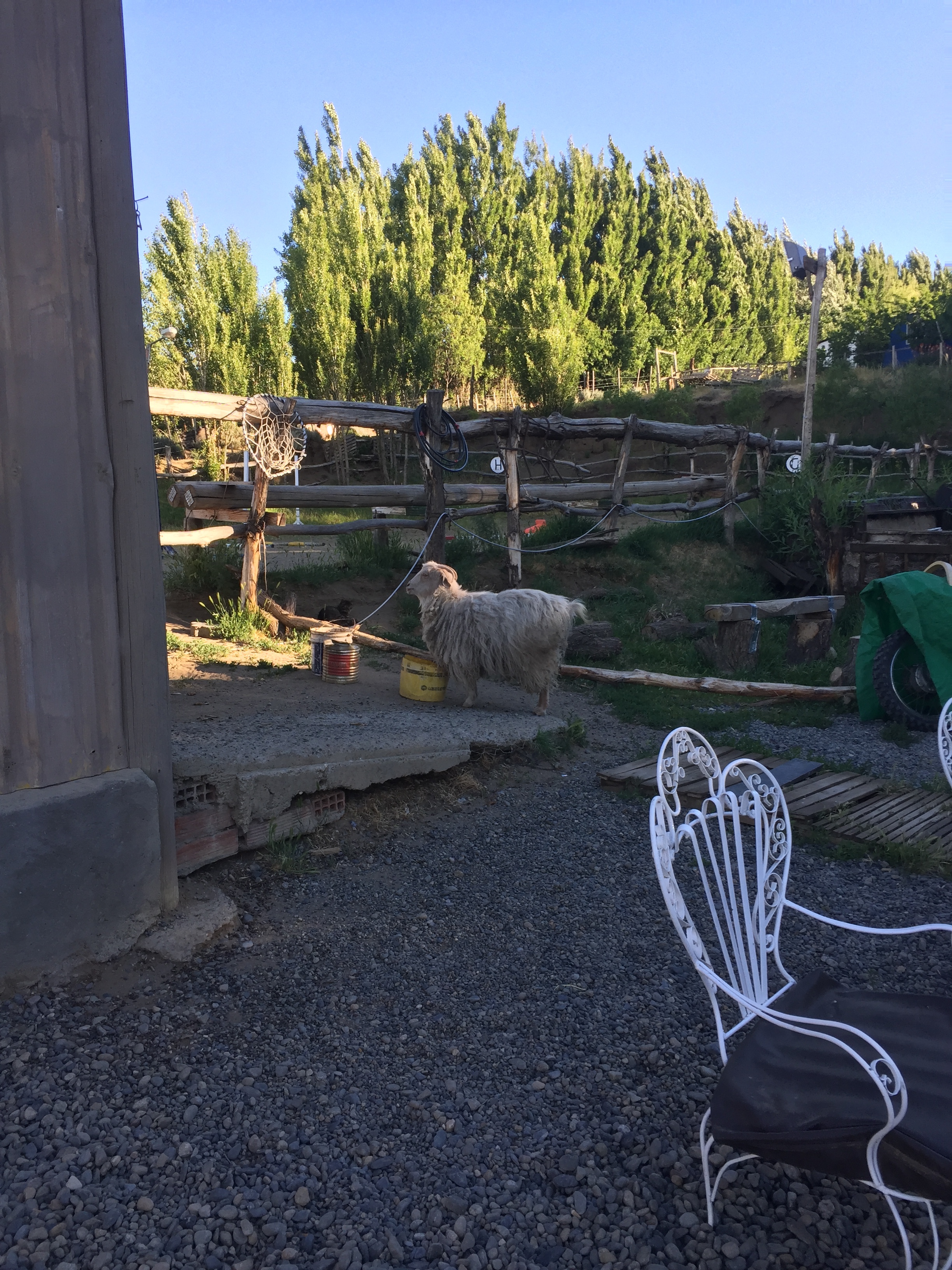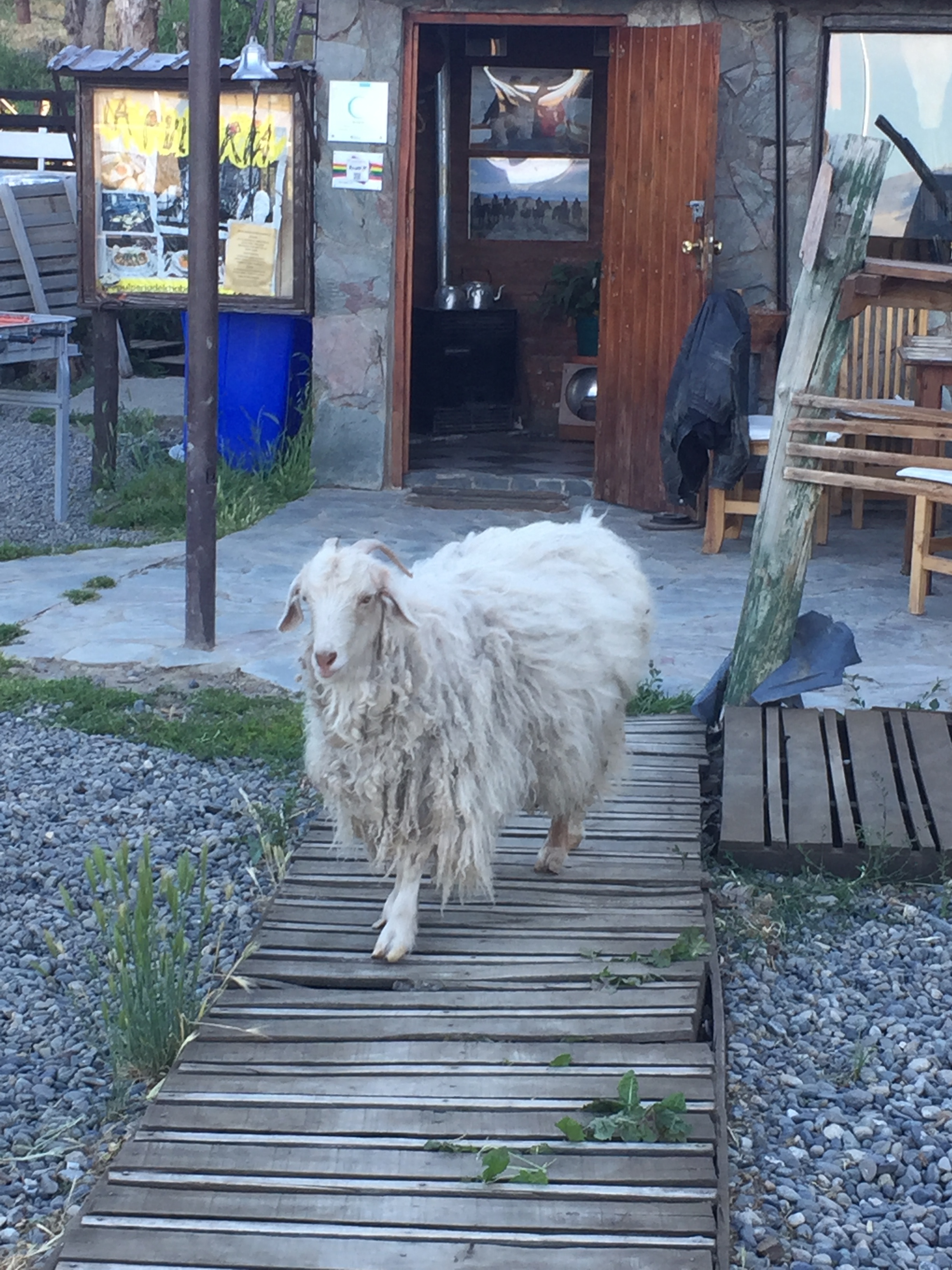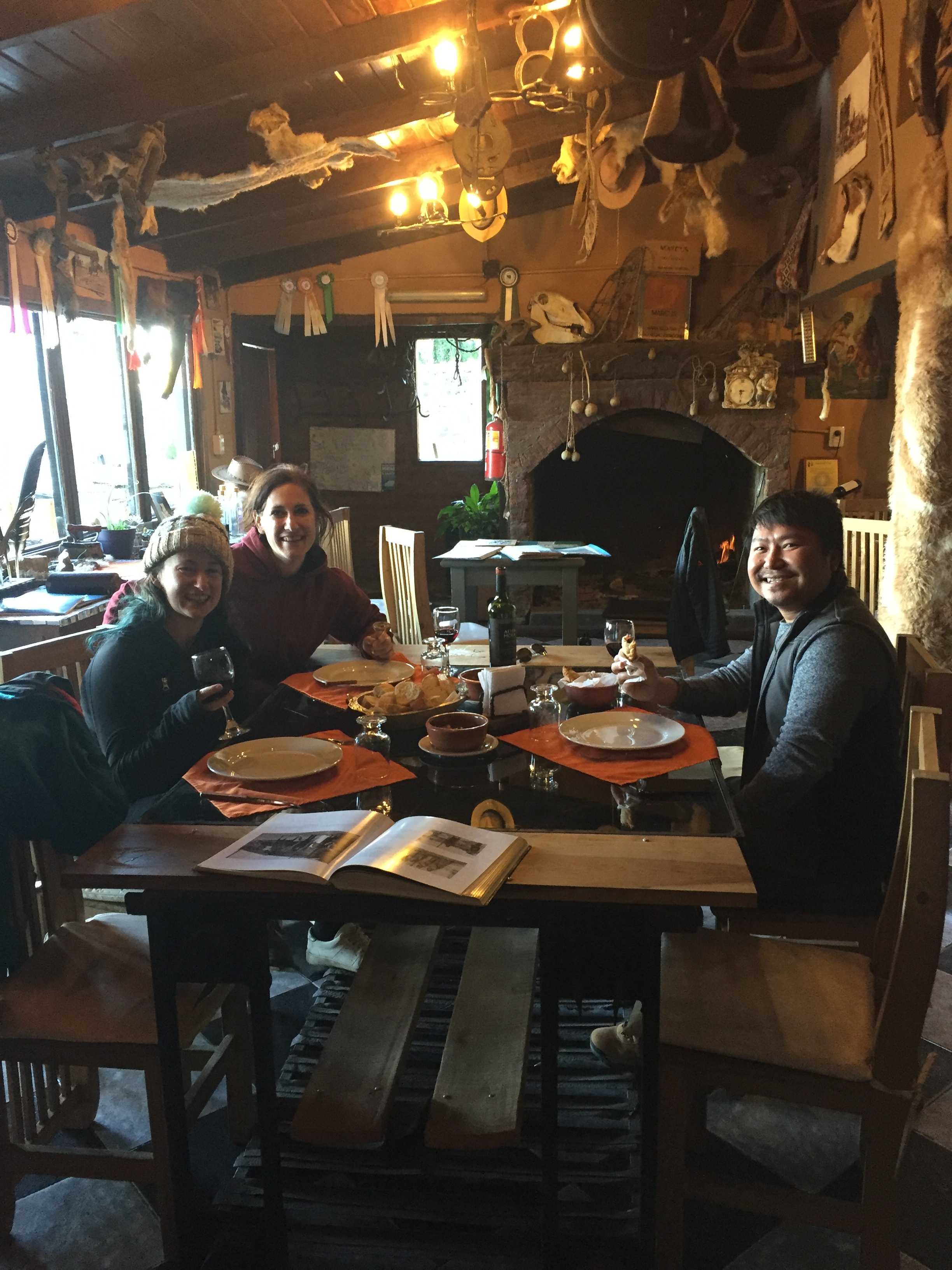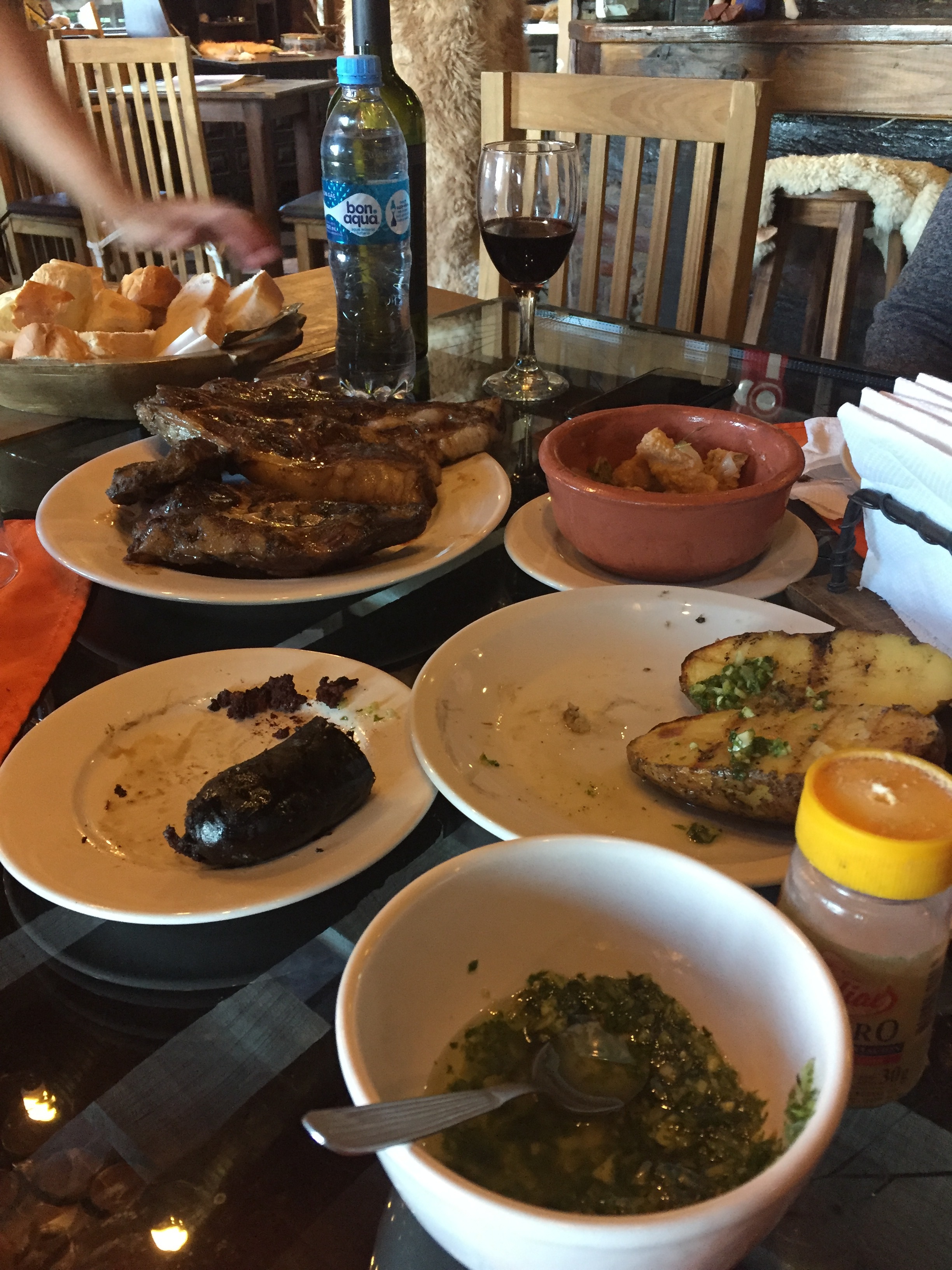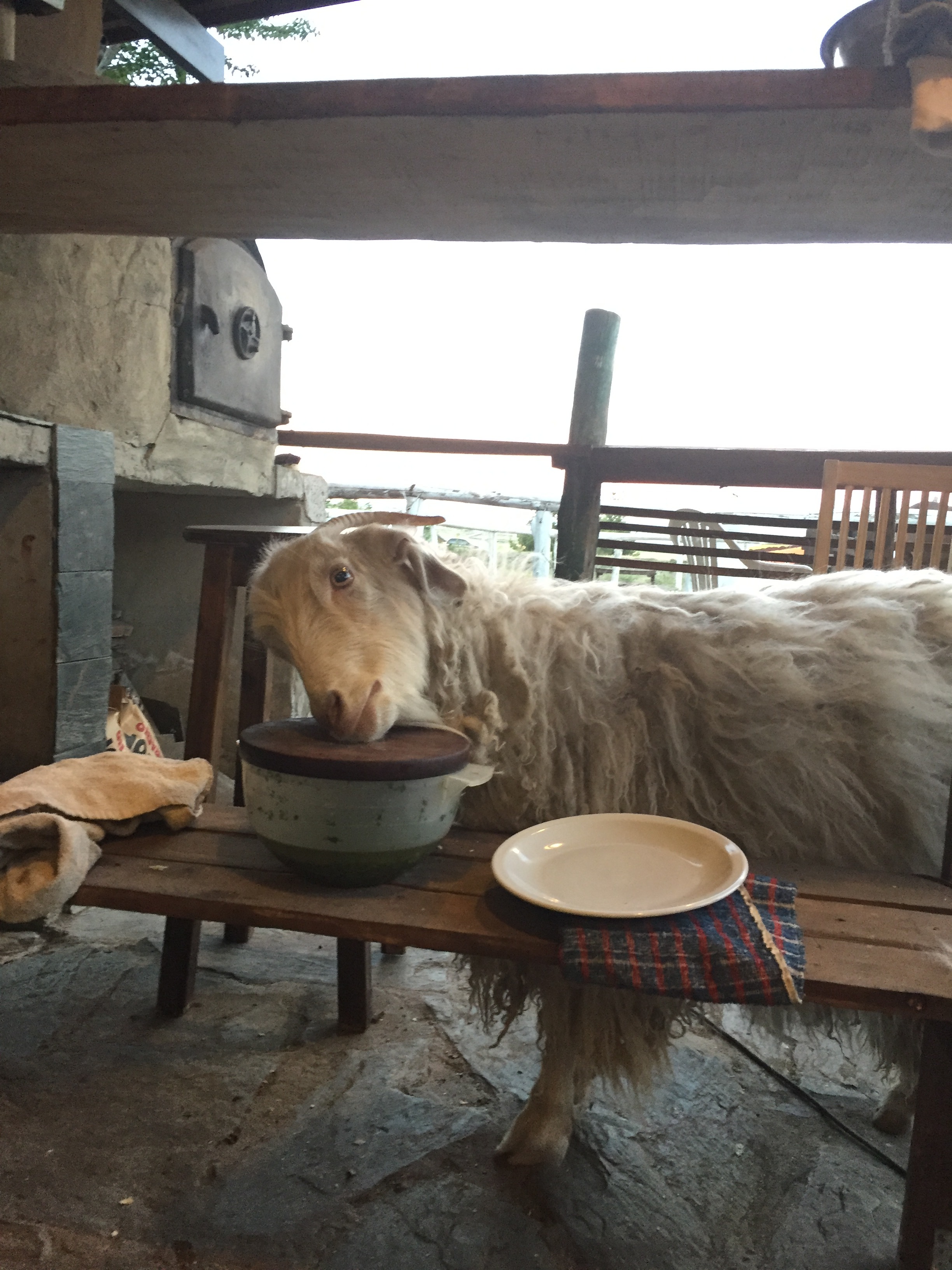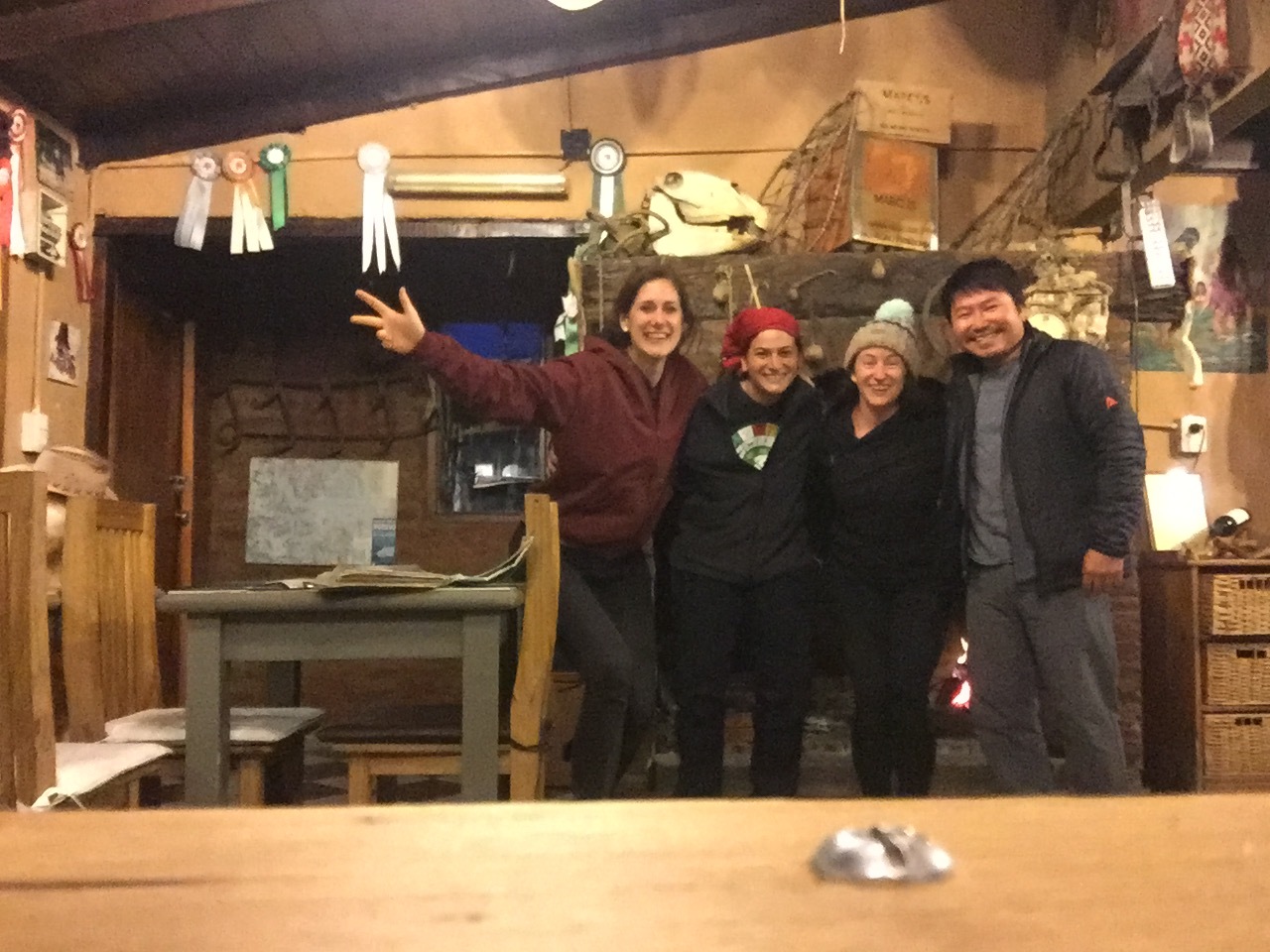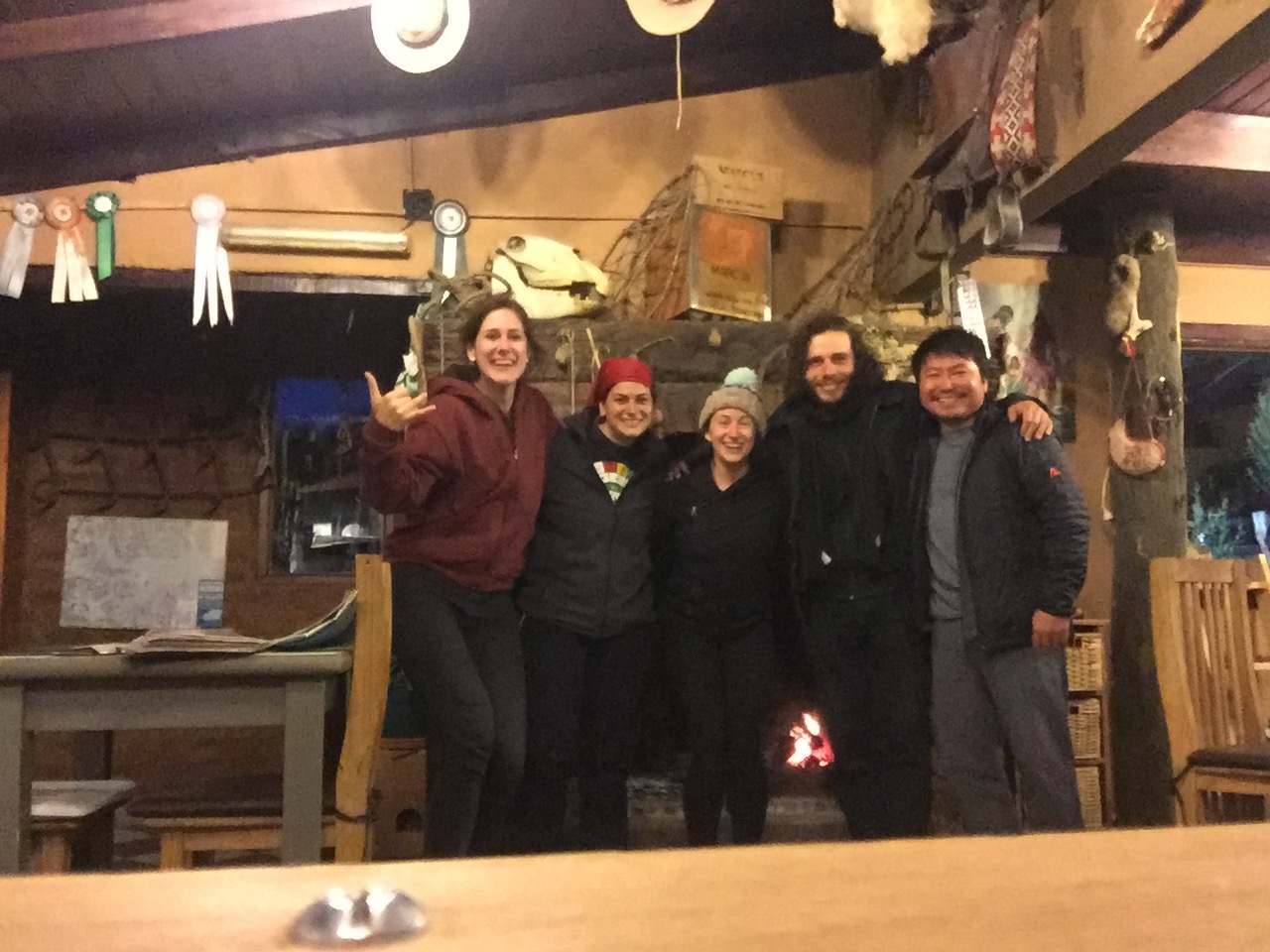 When we got back, still having no plans or events planned and the Farm offered us dinner options as there is a restuant there on the ranch. It was the best idea of the day. We got to sip wine while the cook, the best in El Calafate, grilled up some Padilla (Argentininan BBQ). We got to know our new friend Q from the hostel while we played and loved on all the animals running around the farm. Q happens to be from Washington and is on a 2 year trip around the world! How neat! These were his first days in south American but hes been on the trip already for a few months. As we got to know each other I kept loving on all the animals who I was completely obsessed with, per usual. They had these beautiful grey hound type dogs that were so loving and adorable. One kept nuzzling me and shoving her head into my chest just warming my heart to its core. There was also a sheep there named "Bebe" who was an utter attention whore and very adorable. She loved being scratched just between her horns and would wildly wag her little tail in excitement or agitation depending on her mood. Hahaha. Then Dinner, dinner was amazing. So delicious, and filling. We sat for hours drinking and eating and talking with the cook and owner of the farm. I believe we were there till close to midnight when we finally asked to be taken home.
Day 10: Today we got to explore the Glacier view points again in the morning but with luck the winds died down and we got to go out on the lake for a bit! Such an experience being out there on the water, so clean and the purest blue. Like I mentioned in the fun facts you are able to drink out of the lake, no filters or anything and it was delicious. So smooth and cold, I wanted to bottle it all up and bring it everywhere with me. As we kayaked around bits of glacier were floating around us that had broken off. Some where huge and you had to watch out for glacier underneath that you could ride up on and it would tip your kayak! Haha. But many were very small and you could pick up and hear the water drip through small holes in the ice, you could also eat the glacier! Some picked up a piece to bring back and put in their bourbon they had back in the car. Smart. Haha On our way back the winds picked up and it was very touch and go, it was debatable if we were going to capsize let alone be able to paddle ourselves back in at a few points! But Marylou and I made it back with as little bickering as possible and luckily still friends. If you ever need to test a friendship or relationship, go kayaking in the wind. Hahahahahaah After lunch we all headed back and packed up to head to our next destination, El Chalten. More glaciers, snowy mountains and breathtaking hikes.
QUICK TIPS AND NAMES OF TRANSPORT USED, HOUSING STAYED IN AND SITES TO SEE:
Housing:
CALAFATE
Phone: +54 (2902) 493525/3
+54 9 11 2155 2208
Email: calafate@americahostel.com.ar
IG: @Americahostel

Excursions:
Transportation:
TAXI! Uber doesn't work at all.